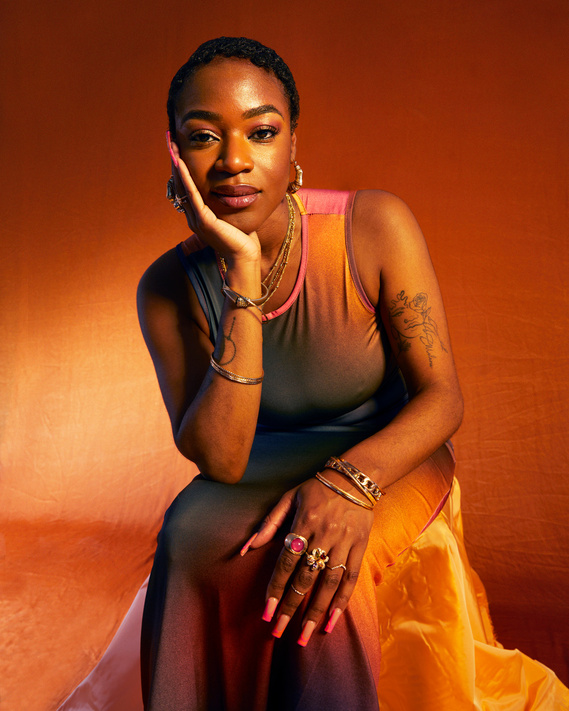 Zarah Elizabeth has been performing for the last 5 years putting herself out there at open mics, private gigs, live shows, Jam sessions and more, she has always dreamed of becoming an artist ever since she was a young girl, she has been training and developing her sound since early 2017 and is finally ready to show the world what she is has been working hard on, Zarah's style and sound is very soulful, lyrical, warm and healing she likes to infuse urban jazz type sounds with notes of RNB and gospel, she is inspired by artists such as Sade, Jill Scott, Solange, Floetry as well new artists such as Ego Ella May,Yayabey, Iamddb, Amaarae Lila Ike, ENNY.
As a young girl Zarah use to attend Sylvia young Theatreschool on the weekends partaking in performing arts (singing lessons, danceclass and drama classes) and from there she continued her journey in to the arts.
Zarah then graduated from Kingston university in 2013 where she studied psychology and business she then went on to become a Fashion Stylist/Creative Director and made quite a success out it by working with a pool of talented artist across the UK and the States such as Ari Lennox, LuckyDaye, Bas (dreamville), Paigey Cakey, Rainy Milo, Ego Ella May, Becky Hill and brands such as ASOS, Amazon, NIKE, Google and more, she noticed that her work in fashion always lead her back to music by working closely with musicians.
Zarah always knew she wanted to tap back into her musical side and after 10 years of working as a successful stylist she took the risk and went for it.
She knew deep down that she could tie all her talents and passions in to one and was ready to make it happen.
Zarah is a woman of many talents and doesn't like to put herself in to a box 'multi faceted' artistis what she likes to call it as she also has a passion for cooking so she splits her time between music fashion and food, she started a food business in lockdown as a side hustle called "Zarz wingz and Tingz" which was an unexpected success, so when she is not doing music or fashion she is also working on her food business doing private catering bookings as well as creating amazing reels for her followers.
Zarah is set to release her first Debut Single 'Sunrise' followedby a music visualizer, this song is very dear to her heart as it is about herhealing journey back to music and her authentic self, where she's ready toshare her soulful sounds with the world.
For more information on Zarah's work, Enquiries or bookings, or to just say hello, feel free to get in touch.